Our Products
I/M/A Series
C Series
Silver Bullet
Custom Air Cylinders


Our Sevices
Custom Machining
Water Jet cutting
Photos & Videos
Our Facility
Video
Custom Projects



I/M/A/ Series



Low Cost Aluminum Squarehead Cylinders




& Air Oil Tanks - 250 PSI Air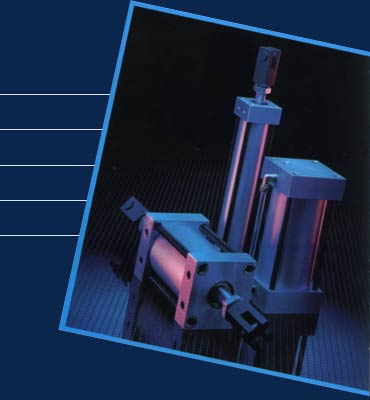 Features:
--Interchangeability
-- Pre-lubricated for non-lubricated service
-- Low friction teflon piston bearing
-- All bronze extended life rod bearing
-- High strength chrome-plated steel piston rod
-- Square machined aluminum heads
-- Light Weight aluminum tubing precision
machined to length
-- Tubing I.D. Hard coated for corrosion
resistance and extended seal life
-- Flush mounting holes - front, rear, and bottom
-- BUNA-N piston and rod seals
-- Rubberized tube seal gaskets
-- 100% field repairable
-- High strength coated steel tie rods
Options:
-- Stroke lengths to specifications
-- Viton seals
-- Cushions and Bumpers
-- Adjustable cushions
-- Special rod threads, ports and mounting holes
-- Non-rotating
-- Magnetic pistons and reed switches
-- Spring returns
-- Stainless steel piston rods
-- Several mounts available
-- Engineered specials
Download I/M/A Series Full Brochure (13.5MB PDF)
Download I & M Series Order Sheet (817 KB PDF)
Download Warranty Sheet (1.9MB PDF)

Downloads require Adobe Reader. Get it Here.